Comprehensive Solutions
Goldwind has a proven track record in successfully and safely delivering wind farm projects in Australia.
Our mission is to deliver projects on schedule, within budget, and of the desired quality. Our specialized, German-engineered PMDD wind turbines are built with the elegant simplicity to deliver powerful energy solutions in diverse operating conditions.
We tailor each contracting model to suit the scale and risk profile of the project and owner. Goldwind has successfully delivered three wind farms in Australia and is currently constructing five wind farms.
Engineer, Procure and Construct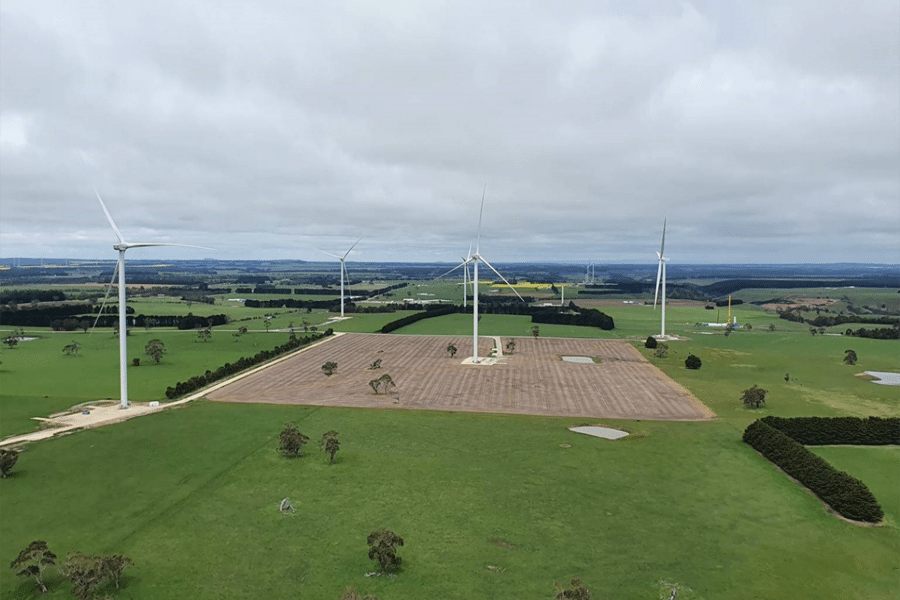 Goldwind has the capability to deliver projects via an Engineer, Procure and Construct (EPC) for the full scope of work of wind farms including Balance of Plant (BOP). The advantage of EPC is the delivery of a wind farm to a fixed price and delivery date with no interface risk and a single point of contact for the developer.
Goldwind's first project in Australia, the 19.5MW Mortons Lane Wind Farm in Victoria was delivered under an Engineering, Procurement, Construction Management (EPCM) contract.
Goldwind provided EPC services to the 165.5MW Gullen Range and 175MW White Rock Wind Farms in New South Wales, with Goldwind acting as Principal Contractor.
Goldwind is currently constructing three wind farms as EPC Contractor, including the 321MW Moorabool Wind Farm and 530MW Stockyard Hill Wind Farm in Victora, and the 144MW Cattle Hill Wind Farm in Tasmania.