Innovating for a Brighter Tomorrow
For almost a quarter-century, Goldwind has been a leader in wind turbine technology, driving the renewable energy revolution by providing affordable, reliable and sustainable power solutions globally. Today, with strong research capabilities and operations in strategic global markets, we continue to work together to create value and promote a global transition toward a clean and renewable energy future.
Founded in 1998, Goldwind is a world leader in wind turbine technology, energy conservation, and environmental protection industries. Backed by 21 years of R&D, manufacturing, and innovation, Goldwind stands at the forefront of wind turbine technology, continuously optimising its turbines to meet diversified and expanding market demands.
Global Presence
Goldwind operates wind turbines on six continents and in 24 countries. With over 31,000 wind turbines – of which 26,000 feature industry-leading permanent magnet direct-drive technology – Goldwind today boasts more than 50GW of installed capacity globally.
We employ over 8,000 people across the world, including over 2,000 R&D engineers and technicians. Our global presence allows us to consistently meet the various challenges and requirements of our international markets.
Comprehensive Solutions
We offer comprehensive wind power solutions including planning, wind farm development, investment, construction, advanced grid, wind-solar hybrid, and operation and maintenance services.
Goldwind wind turbines are suitable for different operating environments and designed to provide business case certainty for our customers. Our signature Permanent Magnet Direct-Drive (PMDD) technology delivers high performance and efficiency with rated power ranging from 1.5MW to 4.5MW.
Quality and safety are paramount at Goldwind. We are internationally accredited to the highest levels in Quality, Occupational Health and Safety, and Environmental Management. We uphold high standards across all parts of our business; our time management and customer service are exemplary.
Vision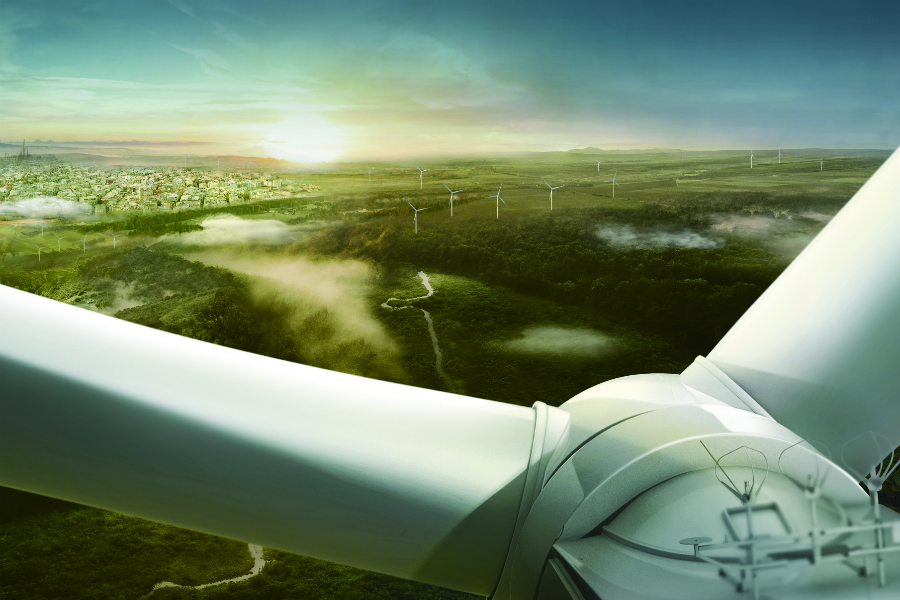 Our vision is being a global leader in clean energy, energy conservation and environmental protection solutions.
As Goldwind integrates into the global economy, we are seeking a larger stage and more resources to continue growing and developing. Goldwind strives to use its innovations and activities to effectively integrate resources on a global scale to provide fully clean energy, energy efficiency, and environmental protection solutions worldwide.
Mission
For more than two decades, we have lived our mission - Innovating for a Brighter Tomorrow. Goldwind is committed to expanding the field of renewable energy applications, reducing the consumption of nonrenewable energy, transforming the layout of energy applications, and optimizing the energy structure.
We want to contribute to environmental and ecological protection and find a sustainable way in which humans can coexist with the natural world. Our industry is full of vitality and capable of long-term Sustainability. Our contributions will benefit humanity in the long term and help ensure the harmonious coexistence of man and nature. Our work does not pollute the environment but seeks to solve society's pressing need for clean energy. We are proud to be involved in this noble work.